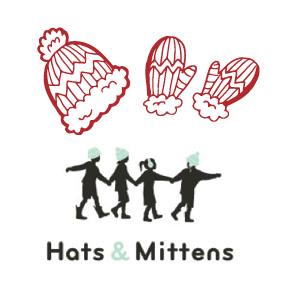 01 Nov

Feel warmth in your heart by donating hats & mittens

Hats & Mittens is a local charity founded in 1996, with the goal of helping to ensure that area children in need have access to warm hats and mittens during the cold Minnesota winter.

November 12-December 14, collection boxes will be placed in the lobby of each building for your donations.

Current Needs:
Waterproof mittens for children ages 5-12

Hats & warm mittens for children ages 5 and under

Gently used items are always welcome
Learn more about Hats & Mittens at hatsandmittens.org
Your donations are warmly appreciated!